THE MANNY 267 FOUNDATION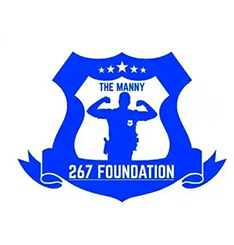 On June 4th, 2021, the city of Worcester Massachusetts suffered the great loss of officer Manny Familia. A five-year veteran responded to the 911 call of a 14-year-old boy in distress at Green Hill Pond. Unfortunately, neither officer Familia nor the boy by the name of Troy Love made it out of the water alive. As we continue to remember the life of our beloved Manny our family is honored to announce THE MANNY 267 FOUNDATION. Manny took pride in serving the community and on being a member of the Worcester police department. Therefore, the Familia family created this foundation, to serve our community and our police department.
The actions of our son and brother although with a sad outcome also fills us with great pride and immense gratitude to know that Manny was a real-life hero. In our initial action this foundation's goal is to raise funds to provide rescue tubes for every police cruiser and with the collaboration of the YMCA give proper training for our police to perform water rescues. In addition we want to provide swimming lessons and water surviving skills for kids and teenagers of the community starting with Worcester. Our goal is to donate a "Manny tube" to every police department in the United States and to prevent this type or tragedy from ever happening again.
---
---